What is the Function of a Home Inspection Contingency Clause?

Once you have found the home you want to buy, the next step is to make an offer. As part of the purchase offer, you have the option of entering a home inspection contingency clause. A home inspection is an optional clause on an offer, but one worth serious consideration.

A home inspection contingency clause states that you have the right to withdraw from the sale if, upon completion of a home inspection... Read More
Are You the Right Owner for an Old House?

An old house can be tempting to prospective homeowners. Older homes were built with quality materials that withstood the test of time, and the neglected ones have so much potential. However, old houses are not for everyone. Do you make the cut?



Will it be a bargain in the long run?


At some point during a deep renovation of an old house involving serious plumbing, wiring and structural work, it may occur to you that you could... Read More
What is Loan Modification?
By Zabrina Way

The Obama administration recently announced that 500,000 homeowners should get loan modifications by the end of 2009. Now, many homeowners have questions about the process.



What is a loan modification?


Loan modifications are changes lenders make to existing loans when the borrowers have a long-term inability to keep up with loan payments. Modifications can include a reduced interest rate... Read More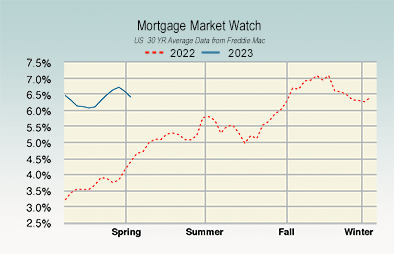 A Simple Faux Finishing Technique: Color Washing

Of all the faux finishing techniques, color washing is among the easiest to do. A color wash consists of simply covering a wall in paint, mixing a glazing liquid with another paint color, and brushing it on over the base coat. Sounds easy enough, doesn't it?

It is. If you would like to spruce up your home a little, but do not consider yourself the creative type, color washing may be the way to go. You do not... Read More
5 Home Safety Tips to
Prepare for Emergencies

Over the years, Americans have endured many different types of tragedies and crises—from Hurricane Katrina and September 11 to countless other natural disasters. During these hardships, we have learned to expect the unexpected and to be ready for anything.

With this in mind, the U.S. Department of Homeland Security has declared September National Preparedness Month in an effort to educate people about natural and national disaster preparedness and to motivate families to plan ahead. In support of this year's "Ready Campaign," First Alert and The Lehigh Group, makers of home safety and security products, offer some simple tips for preparing your home and family to face unexpected emergencies.

"You never know when disaster may strike, so having a safety plan in place is the best way to prepare your family to face crises with... Read More